Just another day except for the fact that we received our Homeowner's Insurance bill yesterday. If it wasn't for recent events, the bill would have just gone into the filing bin for future use if necessary. However, we were slapped in the face with the realization that our homeowner's insurance through High Point, a/k/a Plymouth Rock, has been ripping us off. So today's retirement goal is to find a new policy.
Naturally my first instinct to was to call High Point/Plymouth Rock and inquire about the ridiculous amount they were charging. Hmmm...that was a total waste of time. Take it or leave was the gist of the conversation. The second impulse was to post on FaceBook. I received support in regards to their overcharge and one of my friends also had a similar experience with High Point/Plymouth Rock. In his case "
I received a notice informing me that High Point/ Plymouth Rock is going double the cost of my insurance to reflect the estimated replacement cost of my home."
So I guess we'll be leaving High Point/Plymouth Rock's services as soon as we can.
I suppose when a company gets really big they don't care very much about their customers. In addition I got the feeling that if they behaved with this type of attitude for just questioning their premium, what kind of treatment would we receive if we had to file a claim?
So onward to search the Internet for companies. Many a free quote can be provided. I started to enter the information then found in the end an agent would still have to contact us. Fortunately for us, our daughter and son-in-law are in the process of moving, thus the Realtor had them contacted by an agent who does work for them. We thought the Realtor had done a very good job with our daughter's impending sell and move. They've, been honest, and quite fair. Therefore I contacted the insurance agent and by the afternoon he had provided us with a policy equivalent to our present one and half the price. SOLD!
Now to locate a fax number for our mortgage holders so the new policy could be sent. You would think that would be a rather easy task. Just look online or better yet the statement should have that information - NOT! That meant utilizing the telephone and audio menu tapes. I hope every time I called it was recorded because I'm sure at some point a human will hear every foul word I used to just try and get through to a real person. After a very long and aggravating time, I finally, finally was able to speak with a human being who took a bit of time to locate the insurance fax number. I'm just hoping it was right as that's the one I gave our new insurance agent.
The moral of this post? If you have homeowners insurance through High Point/Plymouth Rock, I highly suggest you investigate whether you're being overcharged. Good Luck!
With my goal being reached after three quarters of my day spent, I returned to my stress released activities. Take a peek below.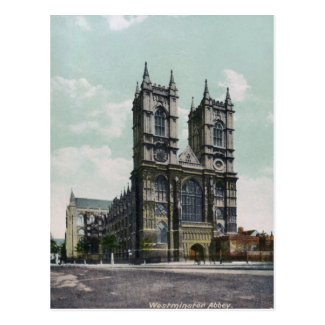 Westminster Abbey Vintage Postcard
by
Firecrackinmama
Create a postcard
at Zazzle
I'm still into gathering our family's history. My mother's second cousin traveled a great bit with her husband. Since cameras weren't available for travel, she purchased postcards. I have a slew of vintage postcards that I'm in the process of reproducing. This one of Westminster Abbey seems to be very popular.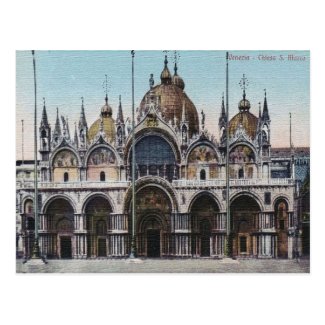 Venezia Chiesa San Marco Vintage Postcard
by
Firecrackinmama
Make postcards from photos
online at zazzle.com
Katherine and Dr. Grimes sailed on the R.M.S. Carinthia.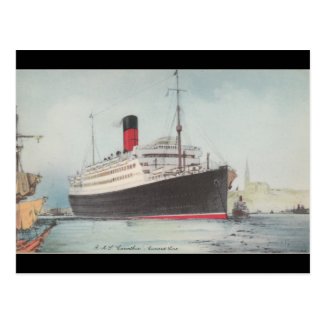 R.M.S. Carinthia Vintage Postcard
by
Firecrackinmama
Try
post card printing
using zazzle