Actually it's been seven months into retirement and retiring was the best decision I've ever made for so many reasons. However, I won't bore you with them. I had hoped to add to my Blog on a daily basis, but when my grandson comes to visit - everything is put on the back burner. Now I know how my mother felt when all her grandkids visited her.
Retirement is an exciting thing in that every day is Saturday; you're never in a hurry; and Gone With the Wind is a reality - I can do it tomorrow. However on the downer side, I've lived longer than I'm going to live. So what have I learned over the past sixty plus decades? Hmm... I know nothing!
It is true that when you reach this age that you prefer to remember only happy thoughts. In addition when you can't remember something your imagination starts focusing on dementia. On the other hand Ihave reasoned that my mind is like a computer. There's so much to remember that my server has gone on overload.
Fortunately we have tried to document our lives through photographs to enhance memories. Believe me, though, we have not done the bang up job that my mother had. She had oodles of albums with each picture labeled. I've scanned most of the photos and plan on providing each of her grandchildren with a DVD collection. My great grandparents, grandparents and my parents took great care to document their lives with photographs so I plan to honor them with compiling their lives in some orderly fashion. I've already done so in some of my past posts, but I think I'll start another page or Blog to complete the feat.
The other topics I'm going to play with are of course recipes. It seems as though the world is hungry for new and old recipes. Hopefully I can do some justice with my cooking through photos. That seems to be the big appetizer for people to even view your culinary creation. I have to figure out whether that's another page or Blog.
I love working in the yard so I'll have to do some blabbing about that too. I plan on Jack to be right there with me while we work and enjoy the sunshine, rest periods, and of course the refreshments - his a bottle of formula - me Cranapple juice.
Zazzle
is still on my mind. I'm getting back into designing and posting. They have soooo many new products that I can't keep up to them. The neat part is that the products can be customized and/or personalized. It's really overwhelming.
Finally, I'm getting back into doing my own printing. It's taking quite some time, but slowly and surely it's coming. I've been busy with trial exhibits, but I really want to print up greeting cards, educational posters, and travel prints. I've found Epson and Red River Paper to have the quality in products that I want to use for printing. Canvas prints can be found through my
Zazzle Stores
. Here are a couple that I've revised and posted.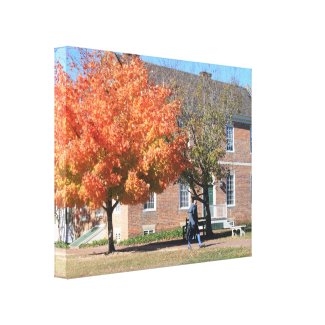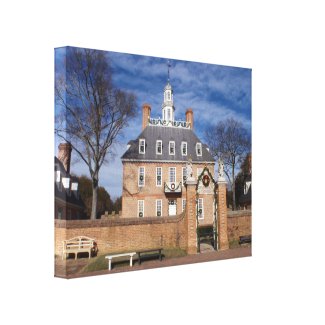 Governor's Mansion Canvas Prints
by
Firecrackinmama
Look for more
office art
at zazzle.com
Well, just got a call for duty. Headed out on a shopping spree with my grandbaby. Everyone have a great day!!