Now, now, get your mind out of the gutter.
Once everyone was on board the horns sounded and we knew it was time to prepare for the mustard drill. It's always great to prepare to abandon ship but honestly I don't believe I could ever find the deck let alone find the life boats, although they had plenty. It's great that the life jackets are in our staterooms. That means in a panic I'd have to not only find my stateroom but then find the stairs and decide whether I'm to go up or down. I guess you just follow the crowd.
However hubby did such a great job working with Willie, our Carnival travel agent. Willie selected balcony staterooms two floors below the Lido deck to minimize noise and only 1 1/2 decks above the life boats! We could just jump on top and work our way inside!
I had no problem leaning over the railing to take the first picture because right below was a life boat as seen in the second picture. I took the third picture as we approached our assigned Deck B post. Fortunately we weren't required to wear our life jackets so standing five deep crunched against the wall wasn't as bad as in the past. They demonstrated how to put your life jacket on and use the attached life saving devices. I actually felt like I was flying except my life jacket was back in my stateroom and not under the seat I wasn't sitting on. I was also prepared with glow sticks just in case we needed them. They of course will work in water.
With the drill over we ran up on deck, well an old person's run which equates to a young person's slow walking, to take the pictures which were posted in my
Firecrackinmama's World: 40 Years and Counting
.
As the ship was well on it's way out into the massive ocean we went our own ways. I wasn't such a picture animal this trip. I'm not quite sure why but it is what it is. The kids on the other hand took some great shots and posted them on FB. So I've once more raided their albums to provide a more pictorial journal of our great cruise.
B Deck after the drill.
Immediately following the drill hubby took off to guest services to inquire about opening the sections on the balconies so we would be able to visit each other with ease. One thing I noticed about this ship was that the balconies were wider and the chairs more comfortable.
The Miracle was the fourth new ship for us so exploration and comparison to our previous sailings became a priority.
It seems the color scheme was lavender, purple and pink. Not my favorite but it didn't look as bad as presented above. The first image was taken from the lobby atrium as well as the second picture looking up. You could only look down through tiny port holes. The third picture was taken from our seats in the dining room. I think you were to believe you were sitting in a vineyard as those purple and pink circular things were imitation grapes. Other than sitting together and the food the best thing about the dining were our table captain and servers.
We have been amazed on every cruise by the courtesy and attention the table captain and servers provide. Each time we entered and took our seats we were addressed by name and asked about our day. General conversation including questions about where we lived and where they lived livened our eating experiences. I'll come back to our dining experiences later.
The Promenade Deck was the center of many activities including many bars, the theater and of course picture opportunities.
It was fun meeting up with everyone in a lounge out front of the dining room. We generally waited enjoying the drink of the day. On the way there were quite a few vendors with photo opportunities. The kids had fun having their pictures taken. I know there are others that I don't have, but I did manage to find a couple. Youngest daughter tried to coax the family into an old time photo as we used to have one taken when we went to Williamsburg. Even though I refused she and her guy went ahead and had some fun.
After dinner we generally proceeded to donate money to the improvement of the ship's casino then go to the show. In the past I didn't see too many shows as we had so many ports of call and excursions that I was too tired. This trip though I think we saw almost all of them. Each night was a different show and well done.
Upon returning to our rooms at night we looked forward to Packy's, our room steward, towel design and of course the FunTimes describing the next day's events.
One night I entered our room and found the bed turned down and the FunTimes but no towel design. I chalked it off to Packy forgetting until I climbed in bed, put my head on the pillow and looked up. Yep, I jumped. Then I got my camera.
The next morning hubby got up before me. How unusual is that? He snatched my camera and began his day.
The crew had just finished washing the decks.
Meanwhile I was busy with my room service coffee. I have to say I was not impressed with the coffee but the Danish was good. Hubby loves to have breakfast when traveling. So every morning we invited those who wanted to come to meet in the dining room around 10:00 a.m. I'm not a breakfast person but I certainly enjoyed our brunches in the dining room. I could eat Eggs Benedict every morning if someone fixed it for me. After that everyone was off to enjoy the day. There were so many activities scheduled each day that I couldn't keep up with who was doing what.
Following however is the way most of the days at sea were enjoyed. The kids found that people reserved multiple seats on the Serenity Deck, which was very small, thus no room most of the time. Therefore they found themselves their own sunning deck.
Hubby making sure the Hero camera works.
When looking for someone I always started off in the casino. The problem is with that Sign and Sale card. It was too easy to put it in the slot and play. It didn't take long to make those trips short. Although all of us had some winnings, guilt overcame us and we gave the money back. I'm surprised no one took a picture of the casino this trip. The one above is from a 2009 cruise. My son, his significant other and I entered the slots tournament. I was hoping for a repeat of my last cruise where I won. Not so this time. Oh, well. We also went to one of the Bingo sessions. No luck there either.
Meanwhile the ship continued on to our first Port of Call: San Juan
For now have a Firecrackin Great Day!
Remember don't abuse your photos use them!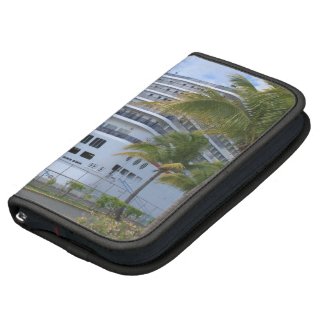 Cruise Planner Rickshaw Folio
by
fcmmadeinamerica
See other
planners
.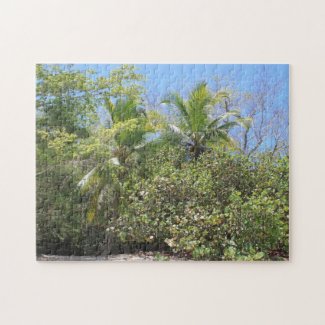 Serenity Beach Puzzle
by
Firecrackinmama
See more
puzzles