Although we left our last port-of-call we still had two and a half days left of sailing before our vacation ended. Those days were consumed basically as the first two and a half days.
The eating experiences topped the most memorable memories. Our scheduled dining was for the last seating at a table that was at the back of the ship overlooking the wake and some beautiful sunsets. Since we are creatures of habit we always sat in the same seats. This made it very easy for our table captain and servers to learn our names and establish a nice rapport.
Our table captain enjoyed our youngest daughter who sat at the end of the table towards the dining room because she was game on trying dishes that were very unusual. She also had a tendency to be undecided about which dinners she would like to order each night. Therefore the table captain took great pleasure and fun serving her.
The first of the experiences was an alligator appetizer depicted in the first picture. Later she would indulge in trying conch, frog legs, and shark. The second picture provides insight on Luna's, our table captain, attention to solving the indecision of what dinner my daughter should order. I believe he brought her three of the entrees not only that night but a few of the other nights. The third picture above is a chicken appetizer. Now that I'm writing my Blog I wish I had been more picture conscience and taken my camera for dinners. I had some great appetizers and dinners, not to mention desserts.
Luna was impressed with the celebration of our 40th anniversary so one night hubby and I were surprised with a small celebration he prepared. Luna delivered a cupcake with a candle and he and the servers sang happy anniversary to us. Naturally it was a variation of the Happy Birthday song. It was a very nice gesture by him. Thank you, Luna!
Hubby's celebration of our anniversary was to treat all of us at the Steak House. I felt a bit sorry for him because he had made arrangements for this dinner when we booked our cruise and was truly looking forward to the outing. However, upon boarding and checking on the reservations he was met with "what reservations?" I'm sure the conversation following was a bit heated but the whatever she was of the steak house won out and re-scheduled us for Monday night instead of Sunday night as he had planned. Upon retrieving our e-mail confirmation of the reservation, which Carnival misplaced, ignored or whatever, the whoever she was indicated that she could seat us for Sunday; however we wouldn't be at the large round table since she had already given it to another party. We would have to accept a table for six and a table for two. The good news is, it wasn't as bad as it sounds. The kids sat at the table for six and we were only maybe a foot and a half away and directly in line. That was good because I don't think whoever she was would have appreciated my yelling across the dining room to see how everyone was doing or asking them to repeat what they were saying.
The dinner was great! Thank heavens again that the kids took their cameras with me and got some pictures of the delicious food. Below, I believe, is a ravioli filled with lobster and topped with shrimp. The second picture is my lobster dinner that was ordered by someone over at the kid's table. Then of course the desserts.
I was soooo full when I finished, but it was worth it all. Just to have everyone together.
For the rest of the cruise we mellowed out enjoying doing nothing except what we might feel like doing. The ship headed on back to New York. My daughter's significant other has a real talent for taking good pictures. I was most impressed by these.
The kids continued to sun and fun, I continued to wander around the ship with hubby, read, gamble as long as I won, and take naps either on the balcony or curled up in bed.
Then on Tuesday, July 17th, we arrived in New York. Hubby grabbed the camera and headed up on deck. He got some great shots. The kids, except for my son, were still asleep.
And we were off to our homes.
We had boarded our pets at the Halo House for the first time ever and worried about them somewhat. It was really described as an animal resort. After fetching the critters let me tell you, it was a resort. Our Springer came out to greet us after she had been bathed. Her report card indicated that she truly enjoyed her individual pool, chasing her ball in their extended fenced in play area and cooling off afterwards in their outside fountain pool. The kitties enjoyed what was described as a townhouse and playtime in a designated cat playground. Overall they all were very happy to see us and return home.
Now we're home again and trying to get back into the real world and new adventures. However, this trip will be one that I shall reflect upon often.
For now have a Firecrackin Great Day!
Remember if you are looking for gifts for any occasion or would like to create your own, head on over to
Firecrackinmama's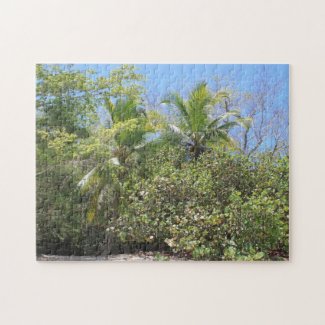 Serenity Beach Puzzle
by
Firecrackinmama
Browse more
Firecrackinmama Puzzles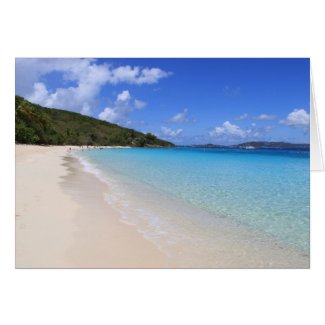 Dream Beach Card
by
Firecrackinmama2
View more
Firecrackinmama Cards