How weird is this? I loved to give parties but I really, really never liked going to them. Most of the time when I was little I would tell my mother I didn't feel good right before I was to go to a birthday party. Now I have gone to parties but suffered through them. I thought of this as I'm preparing to attack and find our basement within the next week. We have a ton of decorations for various holidays, party themes and barbecues. It's time to say good-bye to all those decorations because I no longer have the energy to put parties together and now I really, really, really, really don't like going to them either.
As my grandmother use to say "the spirit is willing, but the body ain't". For me that's very true. I haven't lost the spirit of partying so I've put what little energy that is left into designing invitations for some of my favorite types of parties.
Halloween has always been at the top of my holiday fun so I tried to keep my invitations spooky yet fun. I always make sure there is an image inside the card.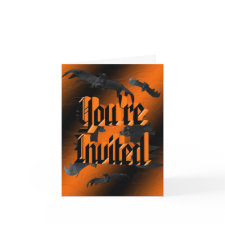 Bats Halloween Invitation
by
Firecrackinmama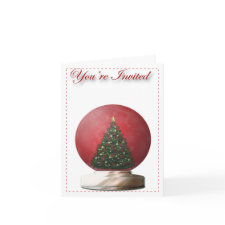 Christmas Tree Snow Globe Invitation
by
FCM_Christmas
Those are just a couple of my favorites.


And for the beer pocketbook:


Here's my newest:


Just having a cocktail party? How about something like this?


Last year I had Firecrackinmama's 2nd Online Party. Hmm... now that wasn't bad maybe I'll have a Firecrackinmama's 3rd Online Party. Stay tuned to see what I decide.

For now have a Firecrackin Great Day!! Go Phillies!!!