Oh, the most wonderful day in the world is just about here. Yep, I get treated royally. The kids and my husband fix my mother and I a wonderful dinner of homemade French Onion Soup, Fillet Mignon, asparagus with buttered breadcrumbs and potatoes. The dessert consists of Strawberry Shortcake and generally a cheese cake. Hmmm... Of course there are gifts however the older we get the more difficult it is to decide on what to give.
My mother's birthday sometimes falls on Mother's Day. This year she's safe and will get to celebrate her birthday and Mother's Day. That doesn't help me though because she doesn't want anything anymore except for chocolate candy. However I have come up with an idea for both of her days.
A few years ago when I invested in my business, I purchased software to make nice slideshows along with a Bravo II for direct printing on DVDs. I thought if I scanned all her albums and put them on a DVD she could watch them on her TV. Even bought her the DVD player. Well, you've probably guessed. She could never learn how to use the DVD player. I did manage to turn all of her albums into DVDs though, except two. That was a real task as she has thousands of pictures dating back to the early 1900's.
The last two albums were full of pictures of my brother and my lives through marriage. For Christmas I decided to make her new albums. This time I scanned our pictures, printed them directly on double sided Matte and bound the pages in a nice black linen hardback binder. By the way note the wedding date. They would have been married sixty-six years today.
By the time I had finished she had three 11"x8.5" books and has thoroughly enjoyed them. I need to print some for our kids. Her short term memory may not be working as well as we'd like but her long term memory is almost flawless.
So for her birthday I'm turning her favorite DVD of my father and her military travels during WWII into another book for her. It was the first DVD I ever did with my daughter's help. Many of the pictures need to be enhanced. She'll cry. I think I'll start off with this picture in the cover window.
I have several ideas for Mother's Day too. I have been planning to design and give her a pair of slip on Keds. It can take up to a month for them to be made so I better get to it. Naturally they will have a lavender and purple pattern with some yellow running through it. Her nickname is "Purple Lady". I like the pattern below so perhaps I'll use that but change the colors.
I plan to make some for myself for the summer. Wow, I really better get going!
Knowing how hard it is to find little gifts for Mother's Day I have taken some time to make some things at my
Firecrackinmama'a Zazzle
.
I think this is the card I'm going to order for my Mom:
I made this one too so I'm not sure.
Then of course I'm getting a little bit more creative. I wish she used the computer but since she doesn't and I know a lot of other Moms do I made the editable mouse pad. The consumer can add a background color, move the image around or make it smaller so they can add more images and/or add text. Actually the consumer can totally remove the image and create their own for their Mom.
Now I liked that print so much that I made an apron, coffee mug and a tee. The T-shirts are really cool. There is such a wide variety of styles and colors that there is a slim chance that the consumer will not find something they like.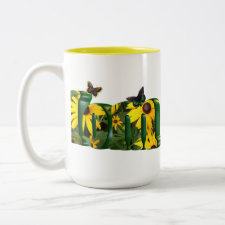 Daisy Mom Mug
by
Firecrackinmama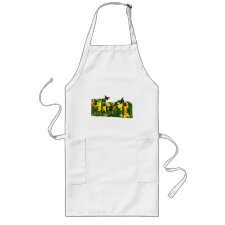 Mom's Daisy Apron
by
Firecrackinmama
I guess you can tell I like yellow.
Since this design turned out so nice I decided to see how it would look in other colors.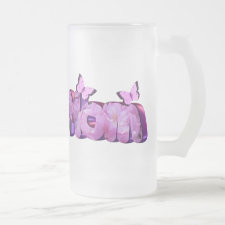 3D Lavendar Mom Mug
by
Firecrackinmama

I'll be busy making more things for Mother's Day. For now it's time to go to work.

Have a Firecrackin Great Day!!